When I saw this cute little bow necklace adorning Ella Peru's 2010 fall collection I instantly searched to find it and make it mine. Considering this designer is Canadian and only sells her duds in Canada - I had no luck finding it. Then I thought...hmm...I can make this for sure! It may not look exactly the same, but I knew I could create something that was similar and just as cute. This was seriously so easy. See my how-to below.
What you will need: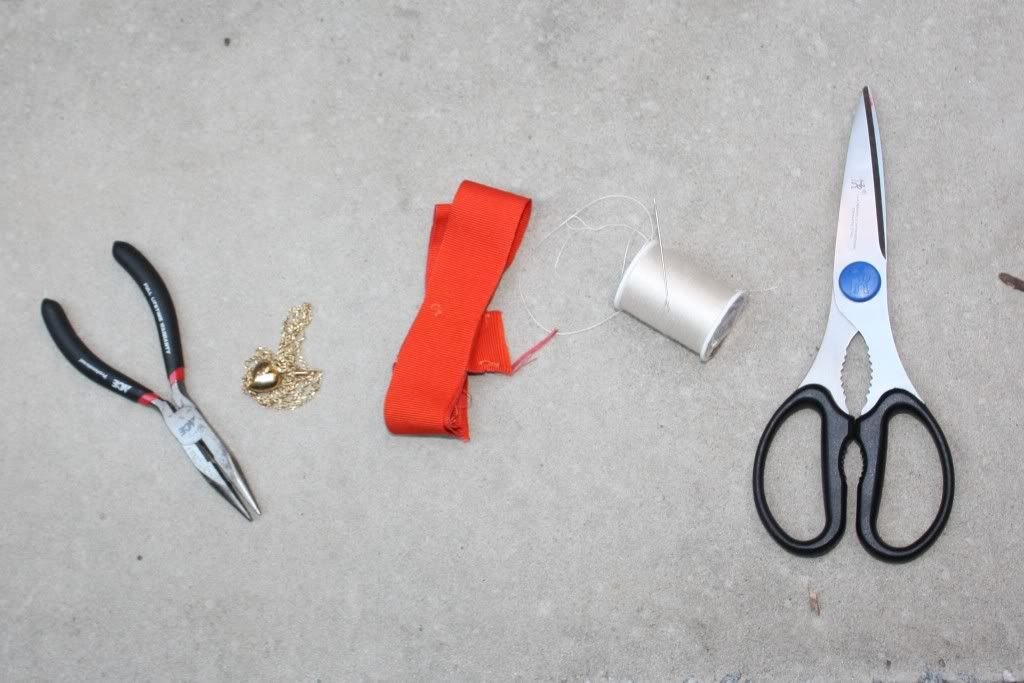 - An old gold necklace (or a really cheap one) I bought mine at H&M for $3.95.
- Thick satin or grosgrain ribbon (about 6") I obviously choose red, but this would be really cute in a fuchsia or a pretty grey.
- Needle and matching thread
- Scissors
- Pliers
Fold a piece of ribbon three times until you get a thick rectangle.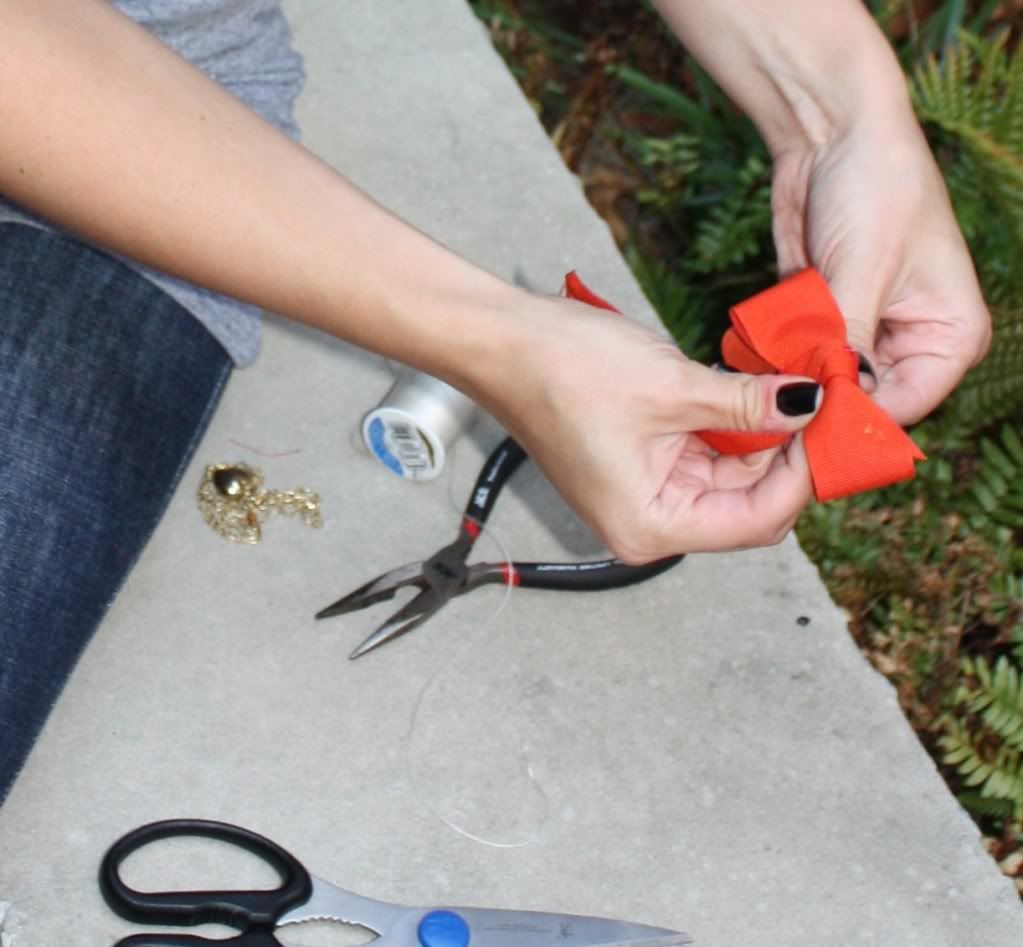 Tie another piece around the center of the rectangle to create a bow shape. Then turn it on its backside and sew the center piece to the rectangle so that it stays in place.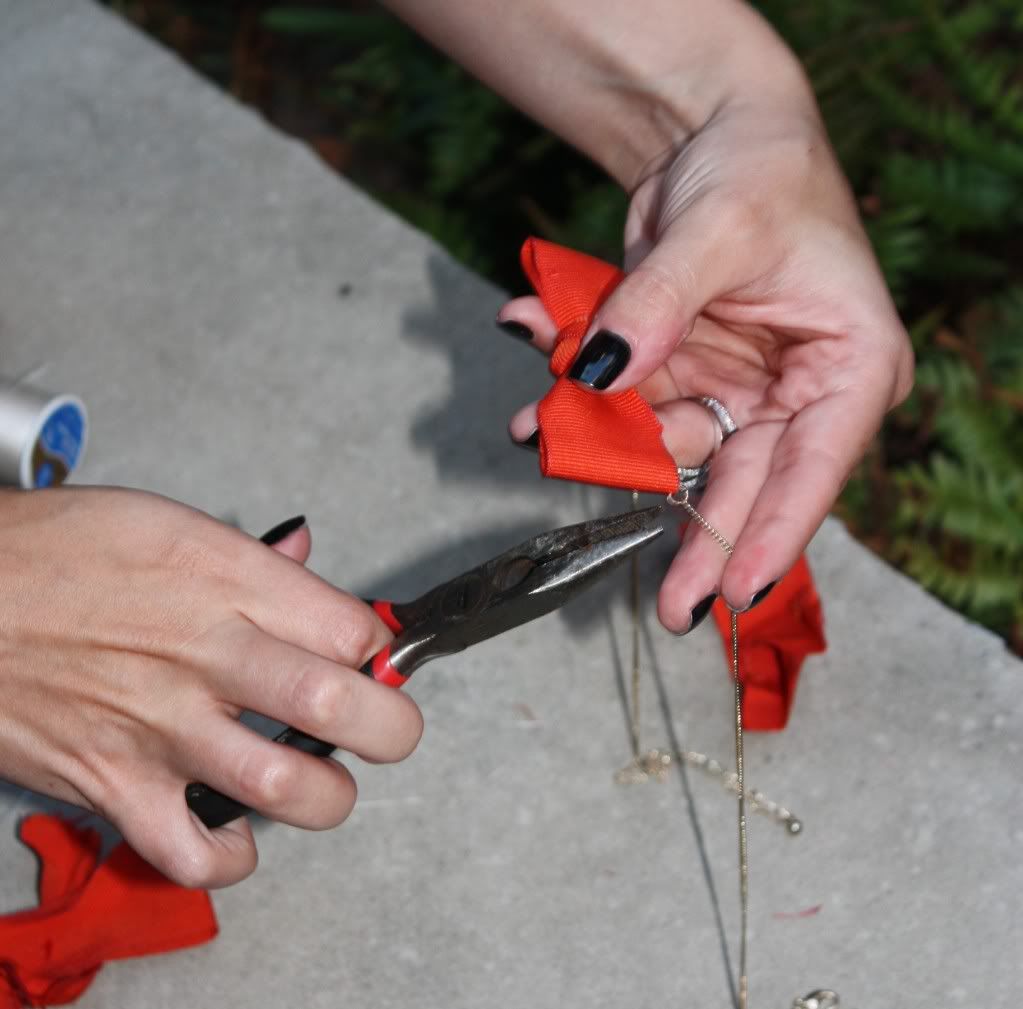 Put little holds at the edges of the bow with a needle so that you can put the rings from the chain through both ends - then use pliers to close the rings.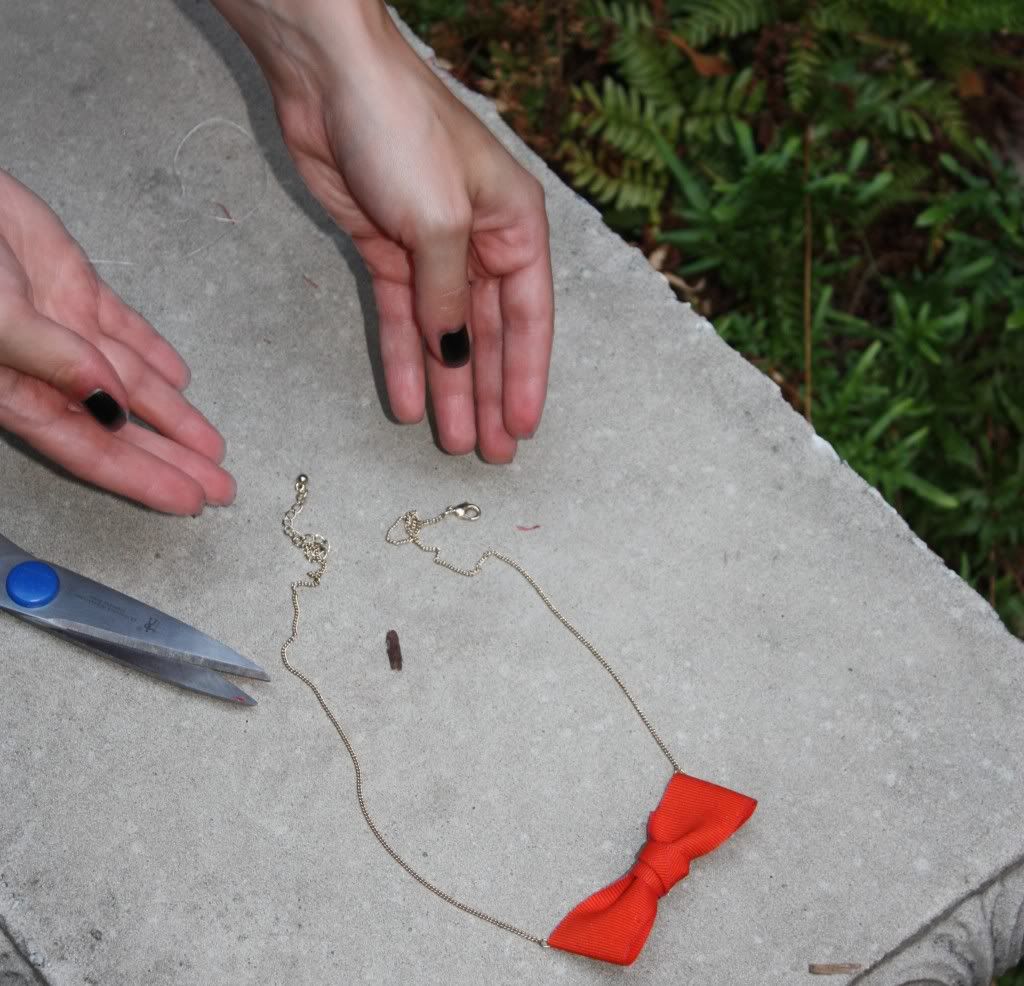 Voila!
XOXO,
Sorellina