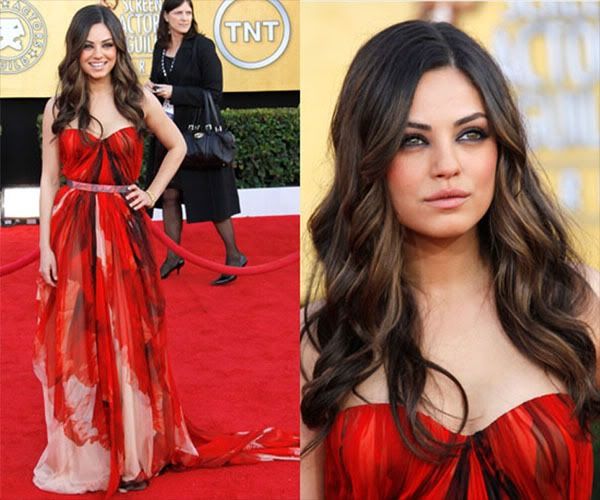 Mila Kunis in Alexander McQueen - color = amazing!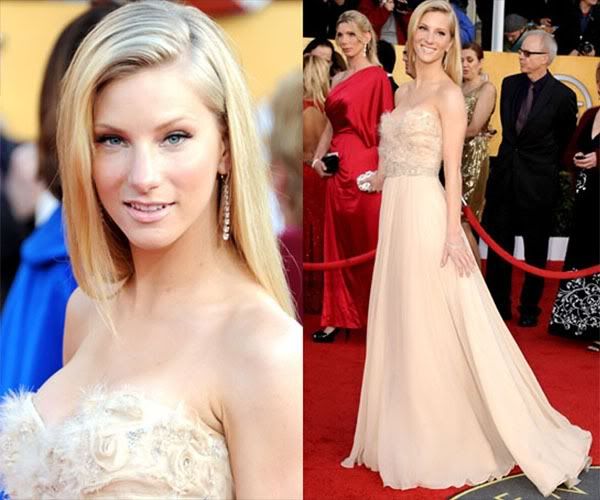 Heather Morris in Romona Keveza - so Grace Kelly!
Hailee Steinfeld in Prada - adorable on her and perfectly age appropriate.
Runners Up?
January Jones in Carolina Herrera - the woman can do no wrong! Stuhhhning!

Anette Benning in Martin Katz - This dress was so perfect for her figure and age appropriate. She looked so glam...did you see the back?
Claire Danes in Louis Vuitton - I thought this shape was soooo much better for her vs. the Calvin Klein number she wore to the GG's. However, I thought the belt was awkward since it hung so long...however, loved the lip color with the dress color.
Jennifer Lawrence in Oscar De La Renta - I LOVED this color and shape, I would have lost the black belt though.
Hillary Swank in Versace - I thought she looked so glowy and her hair was gorgeous!
Top Trends to note:
- Belt it!
- The Brighter the better
- Flowy, chiffon
- Applique details
- Nude
XOXO,
Sorellina