So modern and fresh! Loving this artsy trend.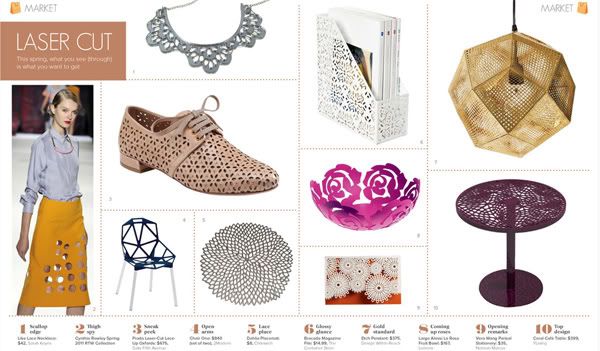 I did a similar post about this
here
.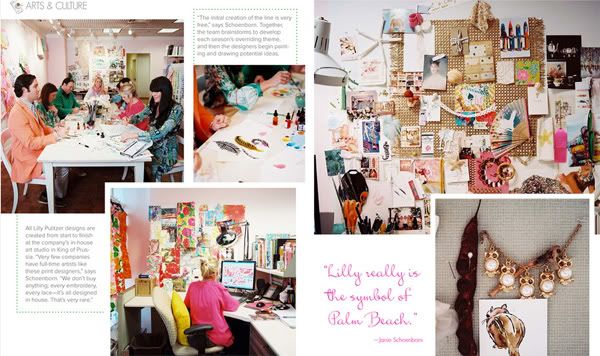 \
I have to admit I am not typically a fan of Lilly P., but getting to see a glimpse from the inside of their workplace makes me intrigued. I love this inspiration board featured above. I bet it is so colorful in their office! How fun?!
THIS CLOSET FULL OF GORGEOUS SHOES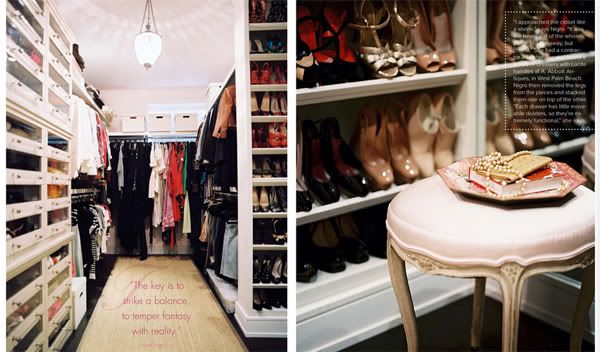 I mean...wouldn't you die if you had this space to archive all of your precious belongings?
What were your favorite features in this issue?
XOXO,
Sorellina