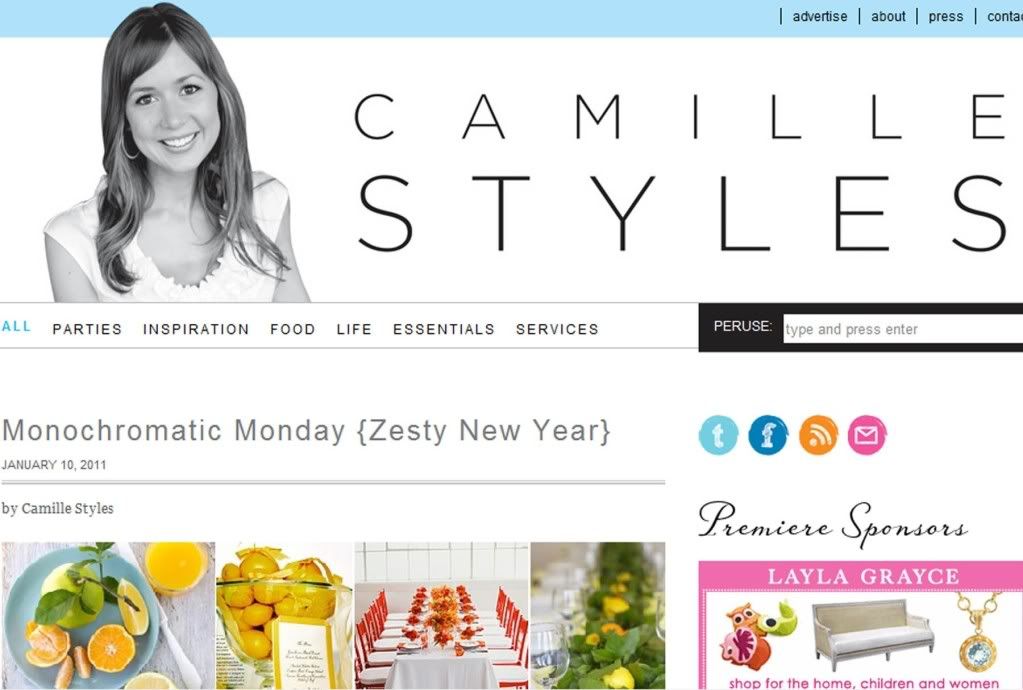 H
i friends! Exciting news: I have been asked to be a contributing blogger for
Camille Styles
! I met Camille a couple months ago at
Lavish!
(an unconference for the lifestyle social net worker) and we had an instant connection. Camille Styles (yes, Styles is her maiden name, how perfect?) plans and styles events. She takes the guess work out of planning beautifully inspired parties for her lucky clients. She also posts daily on her fabulous blog (just re-vamped) jotting her notes on anything that inspires her - food, travel, fashion, and more! I will be stopping by her site twice a month to feature my new series titled,
What shade is your Soiree?.
Can't wait to begin! Stop by Camille's site today AND check out my first post on Friday.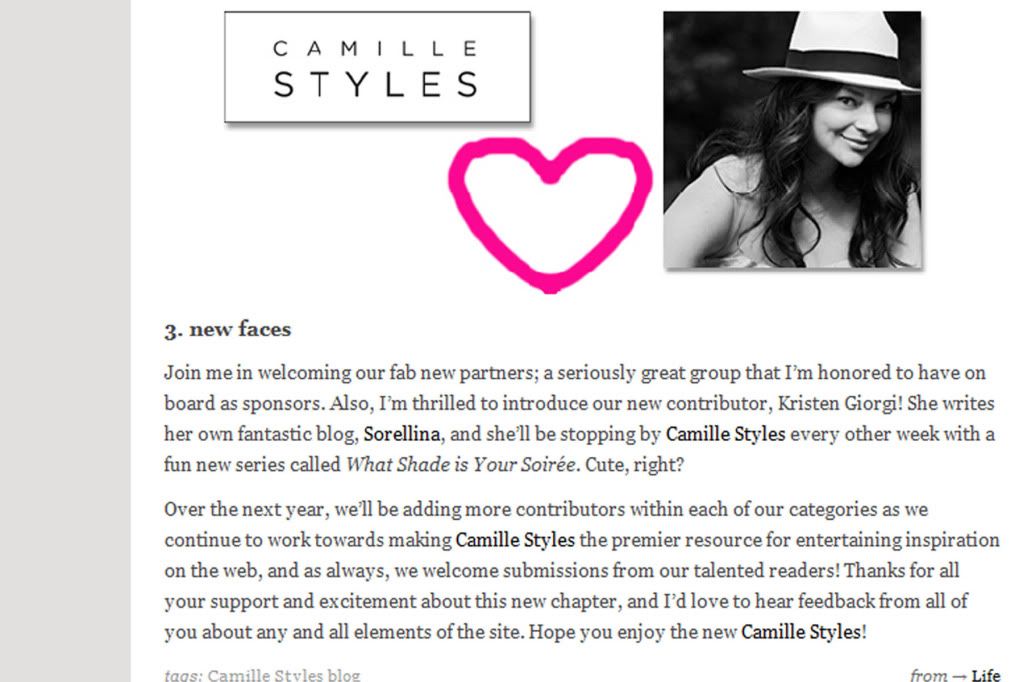 XOXO,
Sorellina