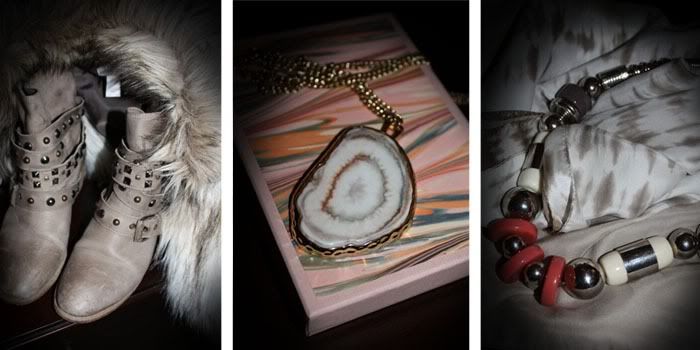 Just a few pretty images I shot this week...
Photo 1: My fav pair of boots I bought in Argentina and a little faux fur vest I have been wearing with everything lately.
Photo 2: A gorgeous box covered with marbleized paper that my sister made (
Neapolitan Home
) and this rock pendant that I snagged at Forever 21.
Photo 3: An ikat silk scarf I purchased last week at Club Monaco and a cool tribal/futuristic inspired necklace found at H&M - the best part? It was $12!!
XOXO,
Sorellina