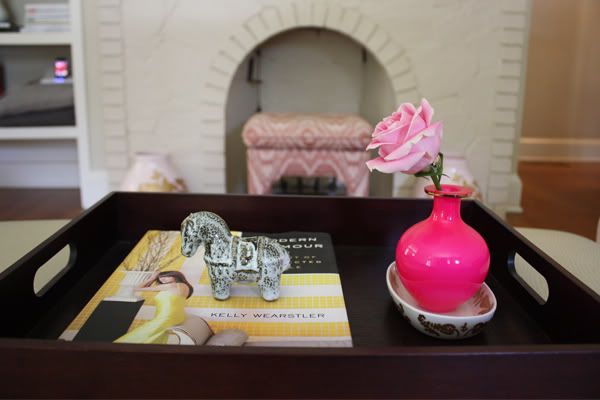 My pretty pink ikat stool found at a vintage shop for $25! The little horse is a salt shaker that I use as a sit about.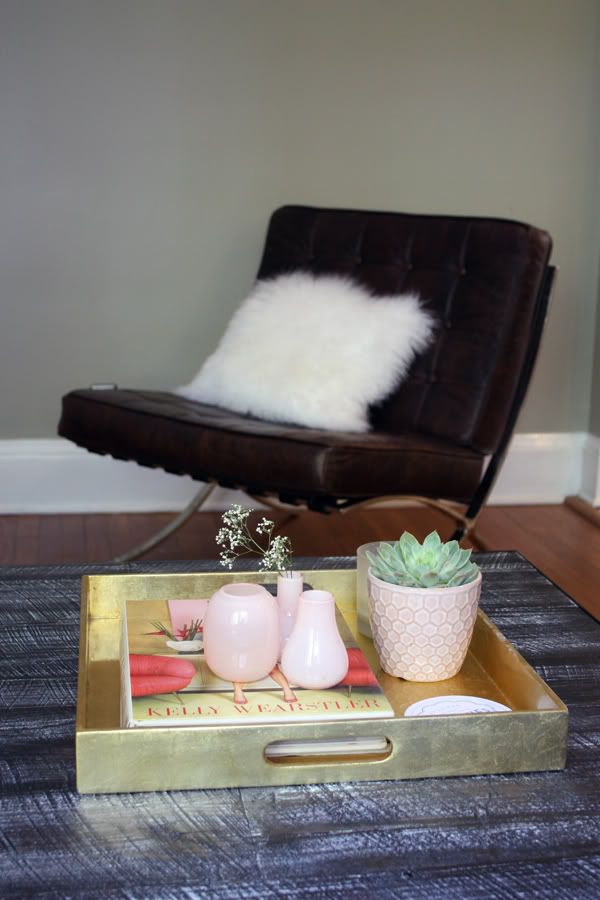 Our new Barcelona chair and a little succulent found at Trader Joe's. I love the bright minty color - the best part? You don't have to water it often!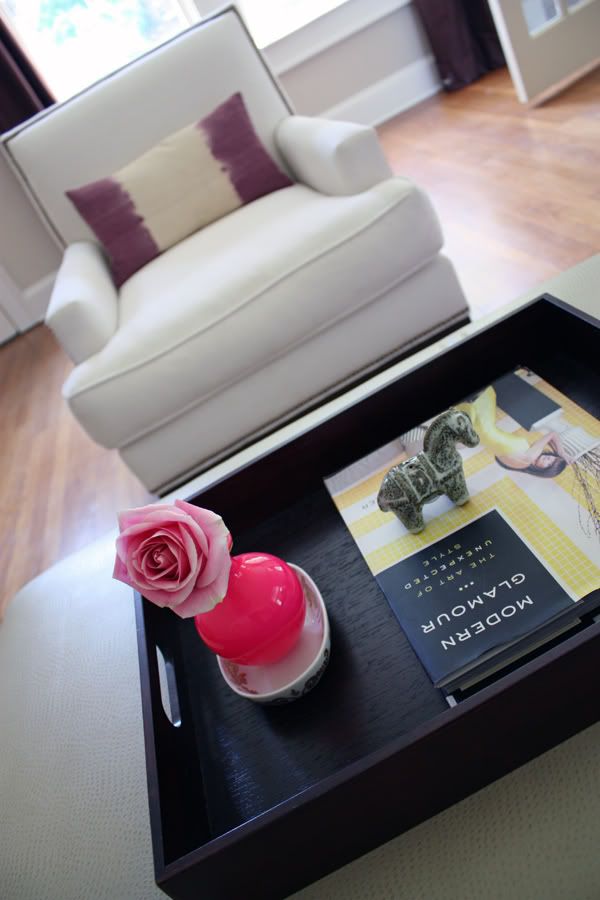 New cushy white upholstered chair with brass nail heads (another inexpensive find!)
Tangled wood sculptures found at Scott's Antique Market over the weekend. I love the texture these create. I'd love to hang one over a bed. It reminds me of the decor at The Tides in Miami - natural and raw, but somehow modern.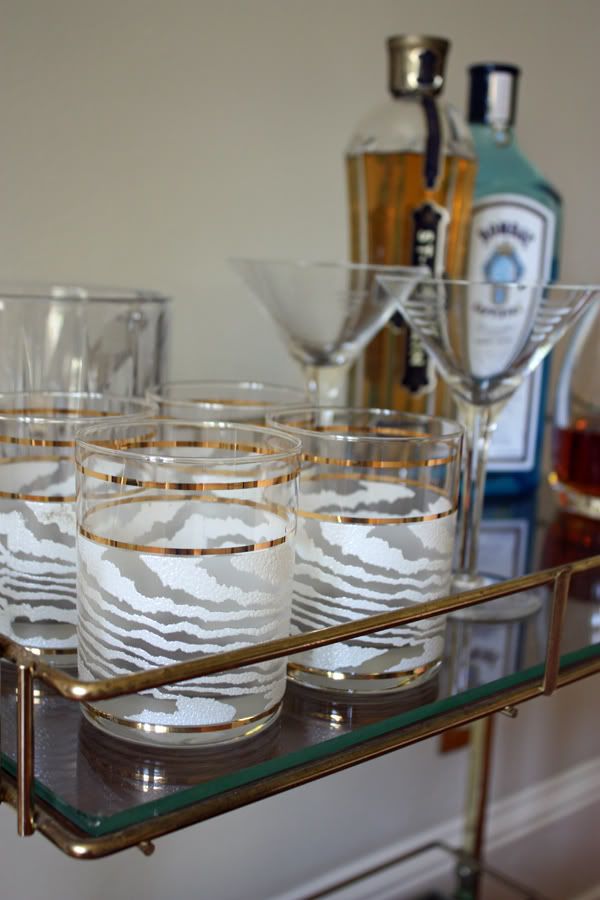 New rocks glasses found at City Issue. Perfect for my little bar cart!