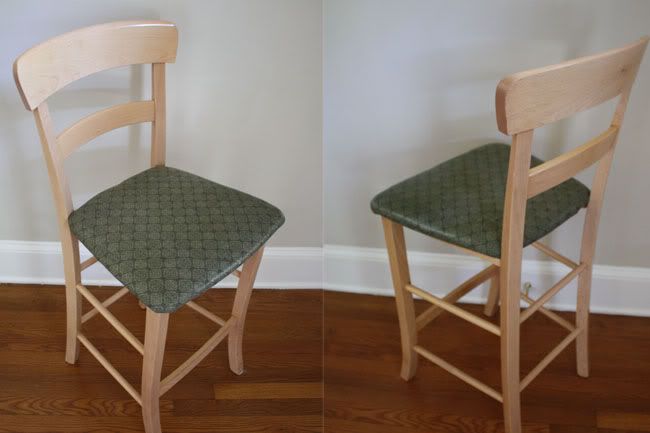 I
like to see potential in everything whether it be a dirty old trunk - perfect for a chic coffee table accented with a luxe tray and eye catching books - or in this case a pair of boring old bar stools. These bar stools were left to us by the previous owner of our house. At first glance I was like - those are going in the trash ASAP, but when I began searching for stools online to replace them; I quickly realized how EXPENSIVE they can be! Each one that caught my eye was at least $800 +. That's when I decided maybe I could just give these stale stools a good face lift.
I picked up some high gloss white spray paint at Home Depot, purchased
this
gorgeous silk charmeuse ikat print fabric from Thai Silks, and found some great vintage drawer pulls at an antique mall in Saugatauck, MI to put on the back's for a little interest.
I'm not in love with the traditional shape of them, but I think they turned out pretty cute for what I had to work with! What do you think?