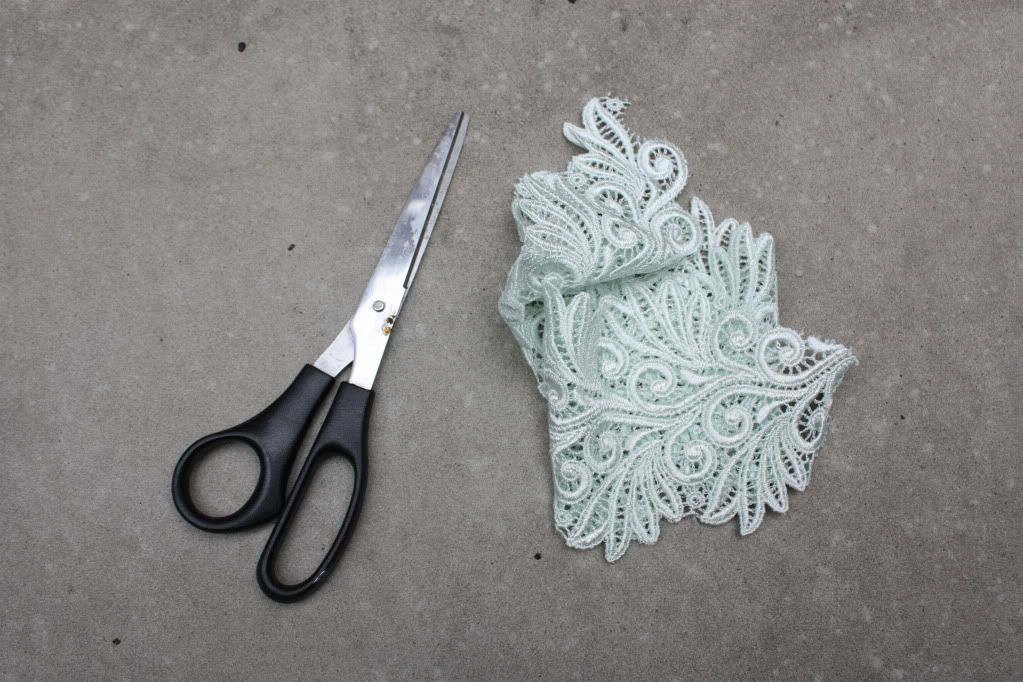 You will need a pair of scissors and a foot or so of venise lace trim that is symmetrical and has somewhat of a large repeat design. I purchase mine from
Gail K fabrics
in Atlanta. It is seriously the tiniest store, but has the most unique trims I have found in any fabric store. I fell in love with this mint green trim! Such a pretty color :)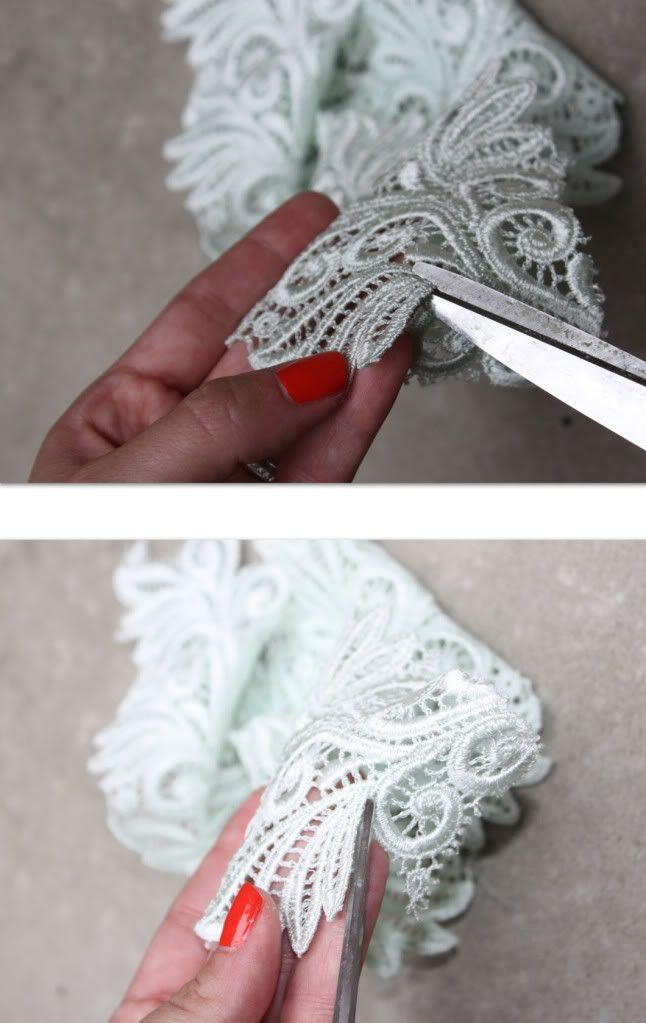 Cut the shape you want for each earring so that each piece is symmetrical. Try to cut as close to the shape as possible so that it does not appear fuzzy.
You will need a pair of simple earring hooks. I took mine off of an old pair of earrings that I don't wear anymore, but you can get them at
Micheals
. Take the tiny loop at the end of the earring hook and pin it through the fabric. Then twist it in place until the shape dangles just right. Voila! You have a simple pair of statement earrings that are sure to get attention. No doubt people will ask you where you got them...There is nothing better than being able to respond with - I MADE THEM! This project only takes about 10-20 minutes! Enjoy!!