{The view from outside our window at the Standard Hotel.}
M
y sis and I had a fantastic time in New York last week! It was so nice to spend quality time with her, eat delicious food, shop until we dropped, and discover new places. I am already planning a trip back...hopefully when its a bit warmer :)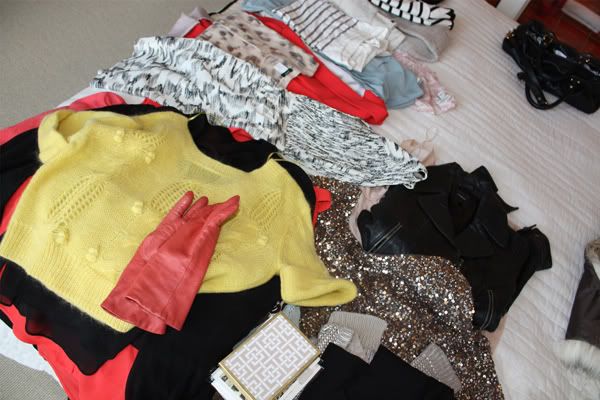 When we arrived at our hotel the first order of business was to choose our outfits for the week. We dumped out our suitcases so we could see what we were working with. Pretty colors and textures...
Pretty little cafe on Bond Street -
Smile Cafe
. New fav spot.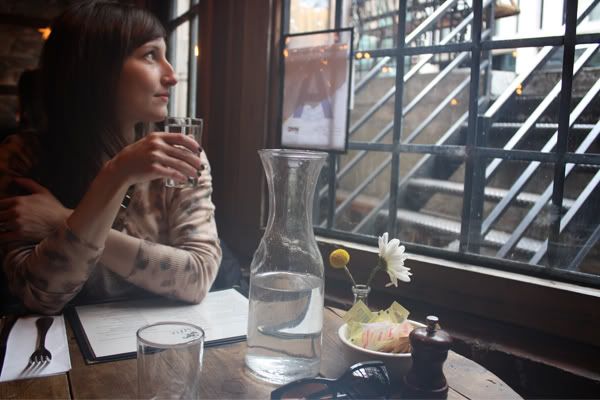 My beautiful sis.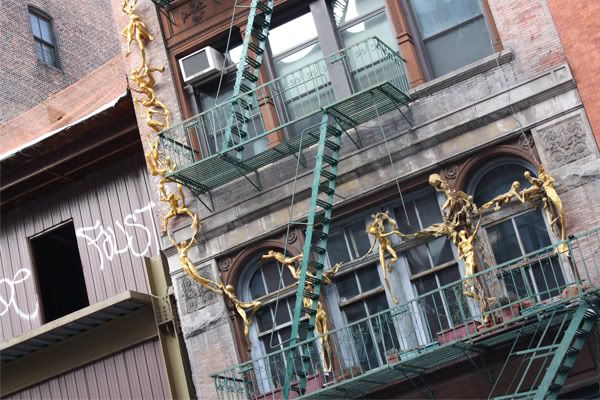 This is my favorite thing about New York. You turn a corner and see the most unique and amazing things. Laura and I were in awe of this gold sculpture outside someone's apapartment. It almost looks as though its always been there. Can you imagine if this was right outside your window??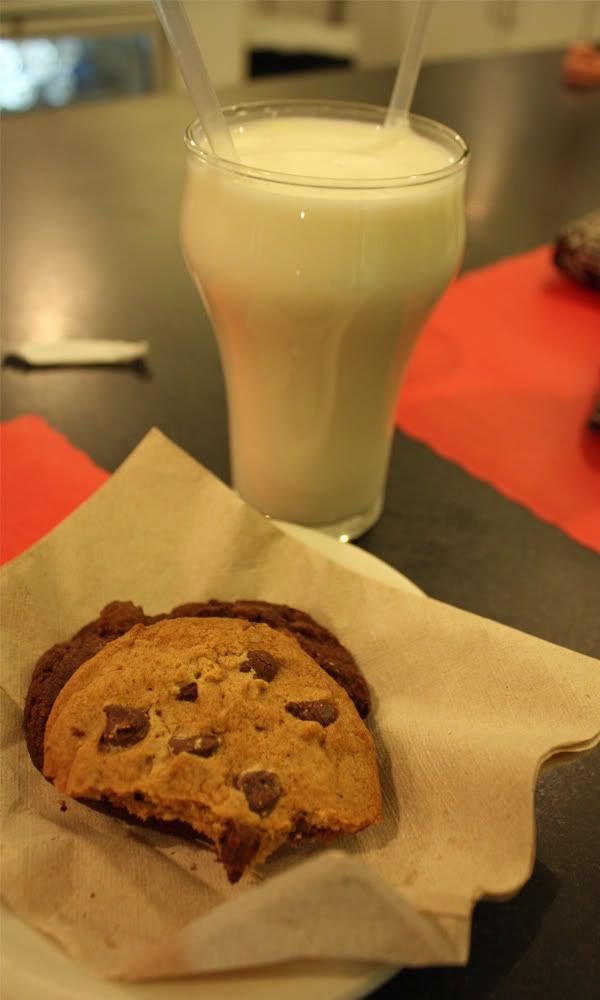 Mid-day snacks. What's better than fresh baked cookies and a glass of farm fresh milk at
Ronnybrook Milk Bar
located in the Chelsea Markets?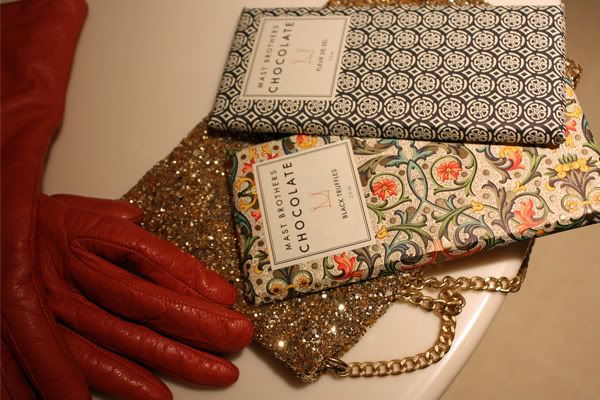 Delicious chocolates in beautiful papers made by Mast Brothers out of Brooklyn. I fell in love with the black truffle and sea salt. Such a unique flavor.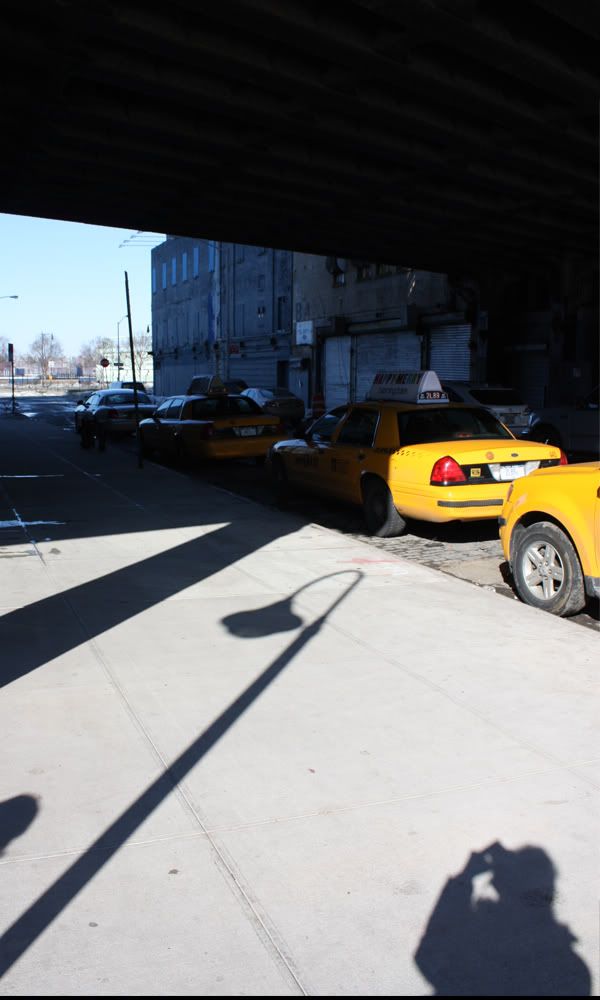 Ta ta for now, NY! See ya soon...
XOXO,
Sorellina